Help us change lives
Imagine fleeing your home.
Imagine arriving in the UK, knowing no-one and speaking little English. Navigating a new and unfamiliar social system, without a network of friends and family, is difficult. School places and housing can be hard to secure, and benefit entitlements are difficult to access. Coping with the traumatic effect of war, flight and loss compounds these difficulties and makes it especially hard for parents to settle their children into school and support them with the many challenges of adjusting to a new education system, language and more.
Salusbury World can help. We support refugee families (from all over the world) to develop the skills and confidence to build successful, new lives in London.
You can help too.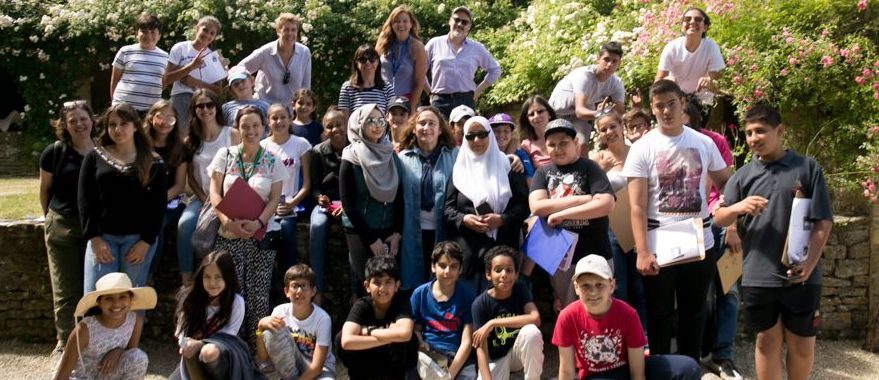 Join the Salusbury World Family
A monthly donation from you will help us plan for a secure future.
Become part of the Salusbury World family, helping refugee children and families feel supported and hopeful for the future.
We offer: 
An accredited advice service

which provides help at critical moments, and ongoing support, to ensure that families receive the benefits and immigration rights to which they're entitled

 

English language classes for

women

to enable them to improve their language skills and thus their ability to manage their affairs, to support their children in school, and to seek employment. 

Social and cultural activities for children and adults

, including creative writing and music projects which help build friendships, confidence and a sense of belonging.

 

 

One-to-one educational mentoring for teenagers

- we pair refugee teenagers with a trained volunteer who helps them with homework once a week. The young people grow in confidence and feel more settled in school. 

 

After-school and holiday clubs

– providing children with safe spaces to play and to develop friendships and confidence.

 

Help with the basic essentials in life

– Increasingly, families turn to us for help with food, laptops, SIM cards, school uniform, bikes, furniture, and clothes

.

We give support directly and via our partnerships with other charities, with local mutual aid groups and

the amazing and generous Queens Park community.