Salusbury WORLD relies on our extended family of over 100 volunteers to support and empower refugee children and young people in Brent.
Volunteers mentor young refugees, helping them overcome barriers and realise their right to education.
If you have any questions about this, you can get in touch at mail@salusburyworld.org.uk.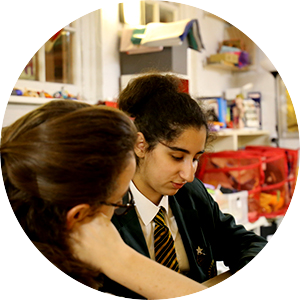 Mentoring
Young refugees and migrants experience considerable barriers to education, including limited English, disrupted educations and the stress and confusion of adjusting to a new school system with unfamiliar teaching methodologies.
Mentors assist mentees with their schoolwork and related skills (e.g. literacy, numeracy and research). Many also offer advice and practical help around careers and accessing further and higher education.
Mentoring has a wealth of positive impacts on young people's lives, including improved English proficiency and academic performance as well as heightened confidence, wellbeing and ambitions for the future.
Please get in touch if you have any questions. Our email address is mail@salusburyworld.org.uk
Read More
Jane's Testimonial*
"School in London was very hard at the beginning. I didn't speak much English and I was bullied and laughed at by the other children. When I was in year 10, Salusbury World found me a mentor. She's so kind and she still comes every week to help me with my homework. She works through problems with me and doesn't just give me the answer. She's helped me so much - I used to be afraid of speaking up in class but she encouraged me to ask and answer questions.

She gives me confidence and now I'm in Year 11, I'm in higher sets. People in my class respect me.

My mentor says "everything is going to be fine".

I would like to study Chemical Engineering at university so I'm going to take Physics, Biology, Maths and English next year. "
*not her real name.

I get even more out of the  mentoring  relationship than I bring – and I bring a lot of myself to it.
Salusbury World has made my volunteering experience here incredibly enjoyable! I'm so grateful for the experience. I developed an amazing relationship with my mentee and really enjoyed being part of her progress.
I want to say thank you for giving me the opportunity to mentor for such a worthwhile charity... I really admire [its] mission …. I would like for it to thrive.
Other Projects (currently not recruting volunteers)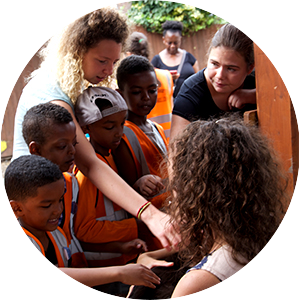 After-School and Holiday Club
Our after-school club runs from Tuesday - Thursday (term-time) and our holiday club runs on all weekdays throughout school holidays.
The after-school club is held at Salusbury Primary School, whilst the holiday club takes children all over London. We offer a wide range of activities, including kayaking, archery and horse-riding. Our trips include visits to the Wallace Collection and the London Wetlands Centre. Our partners St John's Wood Adventure Playground regularly host our holiday club, enabling children to play outdoors and keep fit.
Volunteers help us in giving children the opportunity to play, socialise and express themselves creatively in a nurturing and supportive environment.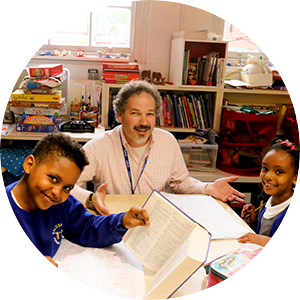 Homework Club
Children who have English as a second language, are new arrivals to the UK and/or have experienced disruption in their education are supported with their learning in small groups in a friendly, relaxed environment.
The Homework Club is an informal, caring setting for pupils to work on their homework, English language, reading, Maths and other school projects. Children come to do their homework, read and ask numerous questions.
We look for volunteers who enjoy working with children, have lots of patience along with a very good sense of humour, and are happy to answer many questions!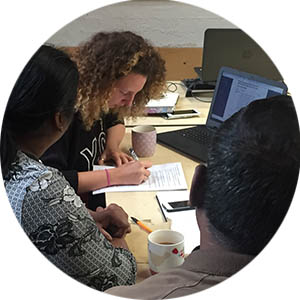 Advice and advocacy project
The advice and advocacy project at Salusbury World provides advice for migrant and refugee families on housing, benefits, health, liaising with immigration solicitors, community care, employment and family matters.
Volunteers support us by offering advice to our clients on their basic welfare rights and entitlements, along with record-keeping and assisting with the general running of the project.
Volunteers should be able to speak clearly and confidently, adapting style to needs of clients. They should also be able to produce clear well-structured advice and be able to build good rapport with vulnerable migrants and refugees.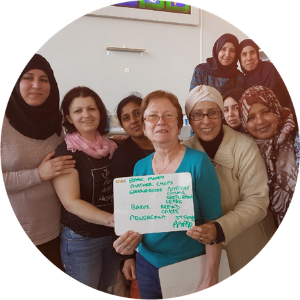 ESOL Teacher Volunteer
Salusbury World provides English (ESOL) classes for parents of children attending our catchment schools led by a qualified ESOL teacher. It is mostly mothers who come to the classes and they speak little or no English.
Volunteer tutors prepare lesson plans and create appropriate materials to meet the students' speaking, listening, reading and writing needs.
Volunteers should be fluent in English. A CELTA/TEFOL qualification is desired but not necessary. Volunteers must also be sensitive to cultural differences and have a strong desire to work with refugees and different migrant communities

I really like the way Salusbury World operates and hope that I can still be contributing to the wonderful work that you do for some time. I admire how you have made the volunteers feel so much a part of it. I have experienced many workplaces over the years and you are very special.
I first joined Salusbury World as a volunteer during holiday club, summer 2016. The kids are fantastic, friendly, enquiring and excitable. I now volunteer once a week at After School Club. I honestly believe that the children at the school, because of their interaction with Salusbury World, are more open-minded and more tolerant of each other. I see the older kids look after the younger ones, and some who've left the school have returned themselves to volunteer and put back what they've gained. I think it's a real testament to the charity that these children are so well rounded and interesting.
I first started volunteering with the after school club at Salusbury World while studying for my MA to gain experience working with refugee and asylum seeker children…and then never left!
It is especially amazing to see how your support as a volunteer makes a difference to them. Seeing those who have recently arrived in the U.K. settle in a new environment, improve their language skills, communication and increase in confidence is such a privilege.
Volunteering here is an incredibly fulfilling and humbling experience.